Follow Dr. Arias Shah:

Ready to begin your screening today?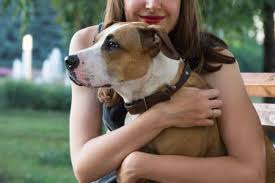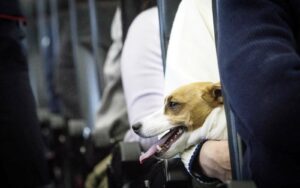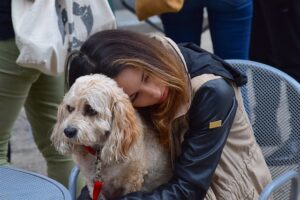 Over the years the medical and mental health field has recognized and advocated the benefits of animals on the emotional and mental well-being of individuals and families. In fact some animals have been used as part of mental health treatments and others have been differentiated from simple pets to be considered as emotional support animals, based on the licensed professional's testimonial and certification (diagnosis) of the necessity of the animal for the mental well-being of the individual and/or family.
Many people have strong emotional connections to their pet animals that help them cope with their emotional and/or mental challenges/distress. Though people's circumstances, condition, and severity varies, overall the care and companionship of an animal has proven to be helpful to alleviate and cope with certain distressful emotional symptoms.
Once your pet is certified as an emotional support animal you will be able to take your ESA with you when you travel, as well as keep them in a rental home that perhaps does not allow pets. Having the proper documentation for an ESA will also exempt you from paying pet rental fees or pet travel fees (as noted under federal law), as your ESA is not considered a typical pet, but instead an animal that provides alleviation of a condition you may have.
Beware, given the increase awareness of the benefits of having an emotional support animal, there has been an increase in the demand for ESA assessments and letters, therefore naturally to fill this demand there has also has been an emergence of ESA letter companies with less than noble intentions. Though some of these companies may be negligent, others are more likely to be intentionally fraudulent.
Beware of sites that:
Approve you for an ESA letter after only asking a few questions online.
Have you message or talk with a mental healthcare professional that is not located in your state (often overseas).
Offer ESA letters that are suspiciously cheap. Anything less than $120 should arouse suspicion.
Register your emotional support animal and tell you registration is sufficient for protecting your rights. Registration is NOT the same as getting an ESA letter.
How to get a valid ESA letter?
Talking to a mental health professional or doctor licensed to practice in your state is the ONLY way to obtain a valid ESA letter. You can talk to them in person, on the phone or over video chat.
In addition to the ESA letter, many airlines require an extra form in order to bring your emotional support animal on a plane for free. A legitimate ESA company will know these requirements and provide these airline-specific letters as well.
Also note that not all ESA letters are the same. Your ESA letter should be written on a licensed mental health professional's official letterhead with their license number and direct contact information. To comply with FAA regulations, wording must be specific, and many therapists do not know how to format the letter to be legally compliant.
Double-check that the mental health professional's license is in good standing and up to date by searching your state's professional licensing database online.
The letter is what will determine the legal status of your Emotional Support Animal when renting a new home or flying on an airline. It will protect you under the federal laws Fair Housing Act and Air Carrier Access Act.
*Please read before purchasing the Travel Letter.*
As of 2018 all MAJOR AIRLINES in the USA will no longer accept solely a travel letter. Each airline will provide a form labeled "Reasonable Accommodation Form". This form can only be signed by a licensed mental health professional who is currently treating you.
Assessment services currently are currently for Florida residents
Process:
Due to HIPAA compliance all assessments will be conducted with a simple-to-use video, audio, and content sharing platform which works with any smartphone or webcam enabled computer. Your assigned therapist will send you an email with the HIPAA compliant conference link and details. Please be aware before purchasing.
Instant PDF download available after approval.
If a landlord requires a reasonable accommodation form there is a $75 additional fee. Please contact us and a representative will help take your payment and start the process. Reasonable accommodation forms can only be completed for those who have already undergone an evaluation with one of our licensed therapist.
There are no refunds on completed evaluations and approval is based upon therapist recommendation. Our evaluations are contracted to a third party therapist company. ESA Registration of America does not conduct the evaluations.
Once purchased you will be directed to the assessment page to continue the process before the live interview.
Costs:
A Housing Letter allows your Emotional Support Animal to live in pet free housing. No Renewal needed. $99
A Travel Letter allows your Emotional Support Animal to fly with you in the cabin of a plane. Must be renewed annually at regular price. DISCLAIMER: Please contact our customer service reps before purchasing a travel letter for an update on the latest policies. Most major airlines will no longer accept solely just the letter. $99
For both ESA Housing Letter and ESA Travel Letter. Note: Travel letter must be renewed annually at regular price. $149
Ready to begin your screening today?
If you have any questions contact Dr. Arias Shah @ 1-888-995-ENSO (3676).
Follow Dr. Arias Shah: